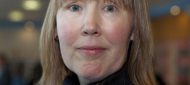 Winner of 2017 Lawrence O'Shaughnessy Award
Shortlisted for the 2017 Irish Times/Poetry Now Prize
One reader responds to Katie's latest collection, "Off Duty" (2016):
"I cannot remember when I was moved so deeply by any writing."
– Aurindom Narayan
Her poetry collections are "Watermelon Man" (Newcastle Upon Tyne, Bloodaxe Books, 1993); "Entering the Mare" (Bloodaxe Books, 1997); "Day of the Dead" (Tarset, UK, Bloodaxe Books, 2002); "Rootling: New and Selected Poems" (Bloodaxe, 2010) and "Off Duty" (Bloodaxe, 2016).
She is the author of a pamphlet, "Irish Women Writers: Marginalised by Whom?" (Dublin, Raven Arts Press, 1988; 1991). With Brendan Kennelly and A.Norman Jeffares she edited "Ireland's Women, Writings Past and Present" (Dublin, Gill & MacMillan/1994; UK, Kyle Cathie 1994/ New York, Norton & Norton, 1996). She is the co-editor, with Brendan Kennelly, of "Dublines" (Bloodaxe Books, 1995), an anthology of writings about Dublin.
Poetry Collections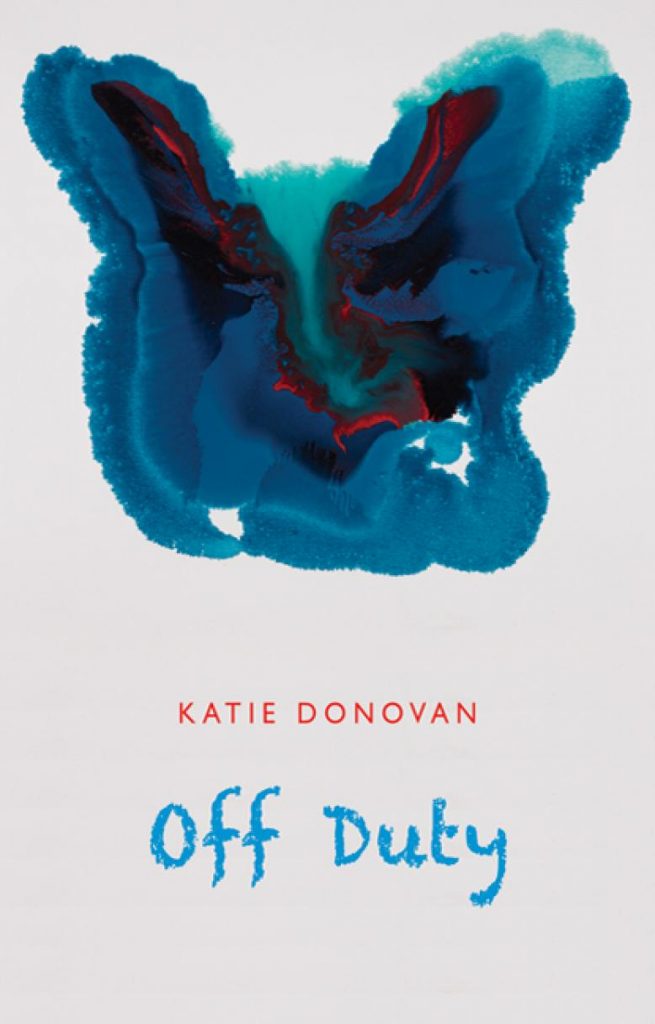 This powerful new collection combines Katie Donovan's unflinching insight into our human foibles with her exceptional descriptive gifts. The years of her late husband's throat cancer are charted in poems by turns tender, harsh and darkly humorous. Donovan gives voice to the carer's duty of being the one who watches, and contains, what is both a searing tragedy and a chainlink of domestic chores. Meanwhile the sulky electrician and the garrulous taxi driver are part of a cast of unlikely extras who provide a contextual chorus from the everyday world that inevitably carries on.
Donovan grasps talismans of survival: birds foraging in the snow; her daughter's singing – which lights up the hospice in midwinter – and her son's success at soccer. The title-poem resists the classic definition of the grieving widow, instead capturing one of Donovan's enduring motifs – the moment when the mask slips and the true human response is released.
Publication Date : 29 Sep 2016
Paperback
£9.95
9781780373164
Pages: 96
Size: 216 x 138mm
Rights: World
Reviews of "Off Duty"
"In recreating that true exclusion of the carer from the dying sufferer, Donovan is offering us the most honest and heart-breaking depiction of loss…What works so potently alongside such unwavering frankness is the quiet accommodation made by a household that includes two young children, whose pathetic witness to their father's loss provides the collection with its most harrowing and heart-stopping moments…I can but urge you to read this, weep, and remember that thou too, art dust."
(Martin Malone, "Poetry Ireland Review")
"Donovan's poem "Labour", dedicated to the memory of Savita Halappanavar, offers an unnervingly mechanical, almost dystopian account of giving birth in modern Ireland, as unsettling as it is pertinent."
(Julia O'Mahony, "Dublin Review of Books"
"The deep rhythms of the body shape this moving collection…Katie Donovan's poems are lean and spare…reports from the front line."
Dorothy Yamamoto, "Artemis"
"Unflinching …surprising and effective."
John McAuliffe, "The Irish Times"
---
Rootling: New & Selected Poems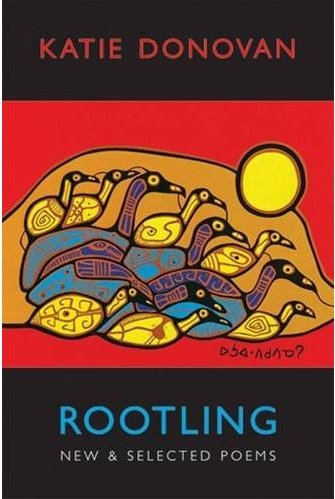 This book draws on three previous collections, together with a whole collection of new poems, Rootling. Here Katie Donovan's lively sensibility explores motherhood, with the birth of her two children: from the blues to the pleasures of breastfeeding, she charts the shock of birth and the delights of watching her babies develop. Enmeshed in the familial and domestic, the death of her father prompts her to shuttle back to scenes of her own rural childhood, as well as mourning the passing of a remarkable man. The end of the collection dwells on her partner's courageous struggle with cancer.
for full description, see Bloodaxe Books
Purchase Rootling at amazon.co.uk
---
From the reviews of Rootling: New & Selected Poems:
'The voice of these poems is unpretentious, funny, earthy, honest and bursting with energy… It's her craft, however, that creates the illusion of high-spirited spontaneity and buoyancy… In this new book Donovan's remarkable fertility with imagery serves a profound exploration of the first and last mysteries of the flesh.' – Peggy O'Brien, The Irish Times
'These are subjects at the core of human experience, made poignantly luminous by Donovan's assured touch and uncluttered poetic language.' – Dr Charlotte Beyer, Iota
'The new writing describes the birth and early years of her daughter and son with an impressive clarity and lightness. These are personal, touching and accessible pieces… full of struggles and delights.' – Charles Bainbridge, The Guardian
'Rootling [is] … a strikingly successful – and immensely enjoyable – attempt to name and chart all the various roots that have nourished and formed the poet.' – Jaki McCarrick, Poetry Ireland Review
---
Day of the Dead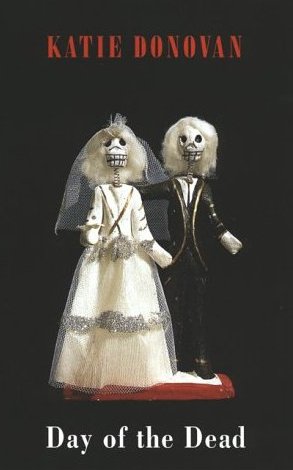 "Donovan has an exceptional descriptive gift….a highly idiosyncratic, individualistic writer who probes experiences for hidden meanings…her seeming introversion is expressed through a poetry of great solidity and tactility… She covers a remarkable range in 'Day of the Dead', extending from the powerful elegies and international death-rituals of the opening poems to smart human parables." Bernard O'Donoghue, "The Irish Times"
[click image to see larger version]
£7.95 Paperback
1 85224 592 1. 80pp. 2002.
Buy this book from amazon.co.uk
---
Entering the Mare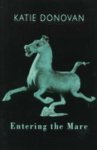 "Disarming candour, detachment, intense emotion, and violent, savage imagery..Thoughtful and precise, Donovan's tough, compassionate, practical intelligence is tempered by humour, grace and a pleasure in playfulness." Eileen Battersby, "The Irish Times"
"This is a superb volume, which should be considered a defining moment, in restoring the female voice to its rightful place in the Irish cultural realm." Niall McGrath,  "The Honest Ulsterman"
£6.95 Paperback
1 85224 429 1. 64pp. 1997.
Buy this book from amazon.co.uk
---
Watermelon Man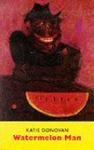 "Here is a poet who enjoys writing about what is new and strange, surprising or disconcerting… When she is introspective, what she homes in on is not the reflective mind's attempt at a just balance but the wildness of the instant of emotion."
 Eilean Ni Chuilleanain, "Cyphers"
"Adventures of place meet and mingle with adventures of the body. This is by no means a reliable or frequent encounter in contemporary poetry… The tension in these poems is also their intent: they are discovering and making a private world which also manages, with real grace, to be inclusive and engaging."
Eavan Boland
£6.95 Paperback
1 85224 215 9. 64pp. 1993.
buy this book from amazon.co.uk
---
Essays
Irish Women Writers: Marginalised by Whom? (Letters from the New Island)
39 pages
Raven Arts Pr (1988)
As Editor
---
Ireland's Women: Writings Past and Present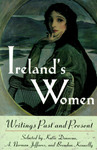 edited by Katie Donovan, A. Norman Jeffares, Brendan Kennelly
Paperback: 552 pages
Gill & Macmillan Ltd (30 April 1994)
* ISBN-10: 0717122026
* ISBN-13: 978-0717122028
---
Dublines
Edited by Brendan Kennelly and Katie Donovan
A portrait of Dublin through the ages by its novelists, poets, talkers, historians, anecdotalists and chron-iclers of all kinds, writing on the city's poverty, opulence, gossip, revolutions, renewals everything.
[image to come]
£10.95 Paperback
1 85224 257 4. 320pp. 1996.
£25.00 cloth
1 85224 256 6. 320pp. 1996.
---
Subjects: Irish Poets, Love Poetry, Mythology Interest, Poets of the 1980/90s, Women