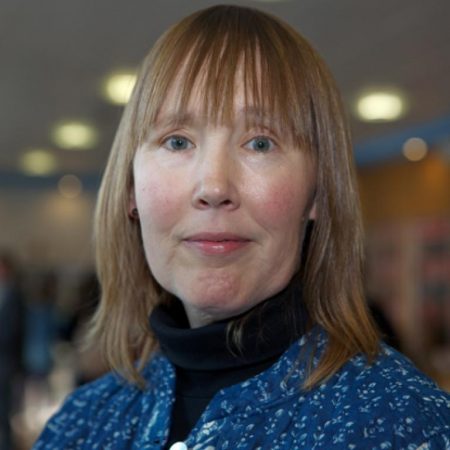 2021
In February, Katie was the featured poet for the Limerick Literary Festival, a long-standing literary event formerly known as the Kate O'Brien Weekend. Other guests of the festival included Dermot Bolger and Julian Gough. All events were virtual, so Katie recorded herself reading her poems at her home in Dalkey, Co. Dublin. The theme of the festival was "The Irish Writer at Home and Abroad". Katie's 45 minute recording is now up on Youtube.
2020
As part of Phizzfest in Dublin, Katie read with other contributors from the best-selling anthology, "Correspondences", which matches Irish writers with immigrant voices. January 16th.
For this year's Mountains to Sea festival in Dun Laoghaire, Katie was to have read her poetry alongside John McAuliffe and Nidhe Zak on March 29th. The Festival was cancelled due to Covid-19, but the organisers generously paid a part fee to all the invited speakers anyway.
Katie has taken part in a few different virtual readings including one for the John Hewitt Summer School and one organised by Poetry Ireland to honour Eavan Boland, shortly after Eavan's untimely death last April.
She has been invited to give a reading at the Limerick Writers' Festival in February 2021. This festival is planned as an online experience, in light of the continuing uncertainty about Covid restrictions.
2019
Katie read on January 6th, for Nollaig na mBan, at Lilliput Press in Dublin's Stoneybatter. In aid of the Rape Crisis Centre, the reading also featured poets Paula Meehan, Oana Sanzanio Marian and Chiamaka Enyi-Amadi.
She gave readings at the Shaking Bog Nature Writing Festival in Glencree in June and at O Bheal in Cork in August. She read at Bray Literary Festival in September. She read with poets Jane Clarke and Maureen Boyle at Books Upstairs in Dublin, December 8th.
She facilitated a Creative Writing class with a group from TCD in April.
She mentored Kurdish poet Insaf Yalcinkaya, in a process that produced three poems by Insaf and one by Katie for "Correspondences" a new anthology of poems edited by Jessica Traynor and Stephen Rea, launched in November.
She took part in "Lifelines" – a fundraiser for the Blackrock Hospice, in October, along with fellow performers Jane Clarke, Geraldine Mitchell, Eamon Sweeney and Colm Breatnach.
2018
After a busy 2017, Katie went into writing mode, trying to complete some new poems, as well as working on her novel for children and doing a couple of reviews.
She gave a poetry reading at St Dominic's secondary school for girls in Belfast in February.
She gave a poetry reading with Daniel Reardon and Christine Broe at Books Upstairs in Dublin on June 3rd.
She performed at a Fired! event for the Bangor literary festival, Aspects, in September.
She facilitated a workshop with the Avoca Scribblers in November.
2017
Katie finished her stint as lecturer in Poetry at Maynooth in Spring 2017.
She enjoyed teaching Creative Writing at the John Hewitt Summer School in Armagh in July 2017.
During Autumn term 2017, she was invited by the Trinity College English Dept and the editors of the TCD literary magazine, Icarus, to facilitate a Creative Writing workshop for students.
Katie is a graduate of TCD so she relished this chance to revisit her alma mater.
She was part of a panel discussion on her life and work as a writer organised by the TCD DU Literary Society, a lovely event for Katie as back in 1982 she was a founder member of the original DU Lit Soc. The panel was convened by Dr Rosie Lavan and fellow panellists included crime writer and current TCD student, Catherine Ryan Howard. Also Grainne Clear, editor with Little Island Books.