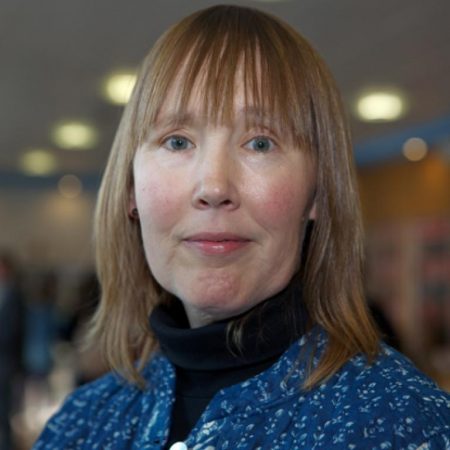 2018
After a busy 2017, Katie is now in writing mode, trying to complete some new poems, as well as working on her novel for children.
She gave a poetry reading at St Dominic's secondary school for girls in Belfast in February.
She will give a poetry reading with Daniel Reardon at Books Upstairs in Dublin on June 3rd.
2017
Katie finished her stint as lecturer in Poetry at Maynooth in Spring 2017.
She enjoyed teaching Creative Writing at the John Hewitt Summer School in Armagh in July 2017.
During Autumn term 2017, she was invited by the Trinity College English Dept and the editors of the TCD literary magazine, Icarus, to facilitate a Creative Writing workshop for students.
Katie is a graduate of TCD so she relished this chance to revisit her alma mater.
She was part of a panel discussion on her life and work as a writer organised by the TCD DU Literary Society, a lovely event for Katie as back in 1982 she was a founder member of the original DU Lit Soc. The panel was convened by Dr Rosie Lavan and fellow panellists included crime writer and current TCD student, Catherine Ryan Howard.