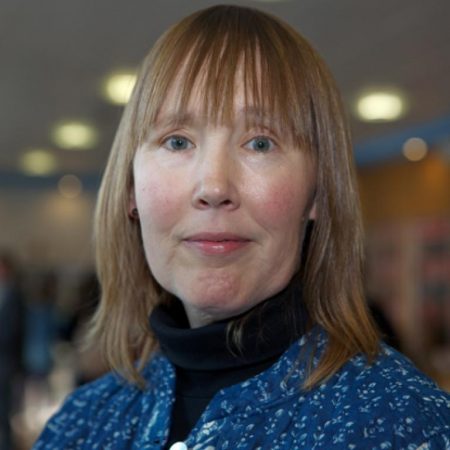 Katie Donovan was born in 1962 and spent her youth on a farm near Camolin in Co. Wexford. She studied at Trinity College Dublin and at the University of California at Berkeley. She spent a year teaching English in Hungary, 1987-1988. She moved back to Dublin where she worked for "The Irish Times" for 13 years as a journalist in the Features Dept.
She began writing poetry as a child and eventually published her first collection, "Watermelon Man", with Bloodaxe Books (UK) in 1993. Four more collections followed, and Katie will publish her sixth, "May Swim", in 2024.
Katie qualified as an Amatsu practitioner (a form of Japanese osteopathy) in 2002 and continues to practice part-time. She was Writer-in-Residence for Dun Laoghaire/Rathdown 2006-8 and has taught many courses (in Media and Contemporary Irish Literature as well as Creative Writing) in IADT Dun Laoghaire (2006-13). She was a lecturer in Creative Writing, with a focus on poetry, in NUI Maynooth 2015-17.
In 2017 Katie completed a three year course in Somatic Experiencing (SE), a form of trauma therapy. Devised by Dr Peter Levine, this therapy works with a client's neurological system to process and release past trauma, and rebuild resilience. She is listed on the Tairseach website (Irish Association for SE practitioners) and is open for appointments.
She has two children, Phoebe and Felix.
Her five books of poetry have all been published by Bloodaxe Books. Her most recent, "Off-Duty" appeared in September 2016. It was shortlisted for the Irish Times/Poetry Now Prize, 2017. She is the 2017 recipient of the O'Shaughnessy Award for Irish Poetry.
A new collection, "May Swim" is planned for publication in 2024, also with Bloodaxe.
Her first collection, "Watermelon Man" appeared in 1993. Her second, "Entering the Mare", was published in 1997; and her third, "Day of the Dead", in 2002. "Rootling: New and Selected Poems" appeared in 2010.
She is also working on a novel for children. She received an Arts Council of Ireland Professional Development Award to attend Golden Egg Academy's 12 month (online) course in Writing for Children.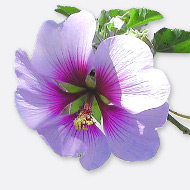 She is co-editor, with Brendan Kennelly and A. Norman Jeffares, of the anthology, "Ireland's Women: Writings Past and Present" (Gill and Macmillan, Ireland; Kyle Cathie, UK, 1994; Norton, US, 1996). She is the author of "Irish Women Writers: Marginalised by Whom?" (Raven Arts Press, 1988, 1991). With Brendan Kennelly she is the co-editor of "Dublines" (Bloodaxe, 1996), an anthology of writings about Dublin. She is currently working with two other editors on a collection of tributes to the late poet and novelist Philip Casey.
Her poems have appeared in numerous periodicals and anthologies in Ireland, the UK and the US, notably the bestselling "Staying Alive: real poems for unreal times" edited by Neil Astley, and "The Wake Forest Book of Irish Women's Poetry" edited by Peggy O'Brien. She has given readings of her work in many venues in Ireland, England, Belgium, Denmark, Portugal, the US and Canada. She has read her work on RTE Radio One and on BBC. Her short fiction has appeared in "The Sunday Tribune" and "The Cork Literary Review".
Some of her sea-based poems have been set to music by the composer Izumi Kimura (2019)
A selection of review quotes:
"In the best of these poems, adventures of place meet and mingle with adventures of the body. This is by no means a reliable or frequent encounter in contemporary poetry."
Eavan Boland
"Donovan has an exceptional descriptive gift. A highly idiosyncratic, individualistic writer who probes experience for hidden meanings, her seeming introversion is exposed through a poetry of great solidity and tactility."
Bernard O'Donoghue
"Here is a poet who enjoys writing about what is new and strange, surprising or disconcerting. When she is introspective, what she homes in on is not the reflective mind's attempt at a just balance but the wildness of the instant of emotion"
Eilean Ni Chuilleanain
The voice of these poems is unpretentious, funny, earthy, honest and bursting with energy. It's her craft, however, that creates the illusion of high-spirited spontaneity and buoyancy. Donovan's remarkable fertility with imagery serves a profound exploration of the first and last mysteries of the flesh."
Peggy O'Brien